Our Vibrant & Passionate Team: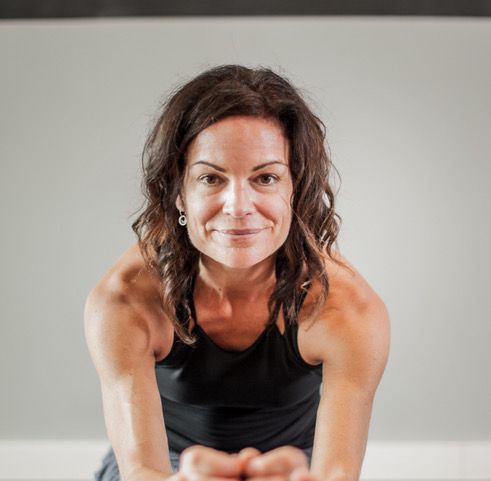 Beth Purser
Beth has been teaching yoga since 2008, completing her 500 hr RYT in 2015. Through the Semperviva Master Teacher training series, Beth's instruction has been greatly influenced by learning from world renowned teachers including Bernie Clark, Gloria Latham, Mark Stephens and Seane Corn, among others. Her directive, alignment-based teaching style is woven into sequences that leave students feeling inspired, balanced, and invigorated. She is most passionate about getting people on their mats so life becomes more vibrant when they step off! Beth graduated with an honors degree in Kinesiology and practices massage full time in Revelstoke, B.C.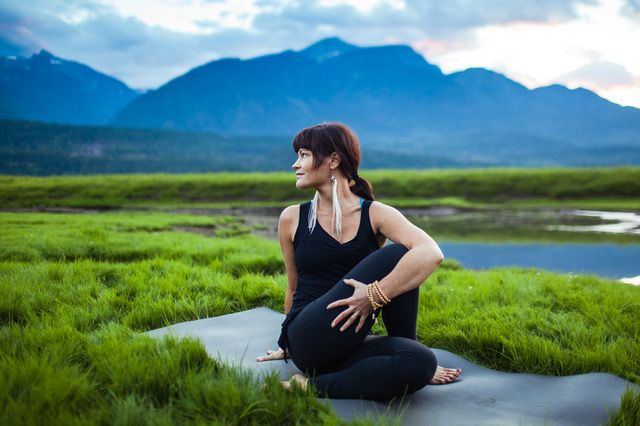 Anjali-Allie Bruni
Anjali-Allie Bruni, E-RYT500, began practicing yoga in the late 70's and has studied, practiced and taught classical Ashtanga Yoga (eight-limbed path) Internationally to hundreds of students in teacher trainings, workshops, classes and events. Anjali's instruction is inspired by the authentic and traditional yoga teachings of Hatha yoga and weaves devotional intention, healthy alignment principles, Āyurveda and subtle body awareness into pranayama, meditation and asana. Anjali embraces the theory of "teaching to learn" and continues to study and deepen her understanding of yoga theory and philosophy with emphasis on the Yoga Sutras, Bhagavad Gita, Sanskrit and Sacred Sound.
FB: Spanda
Instagram: Spanda_collective
Website: Spandacollective.org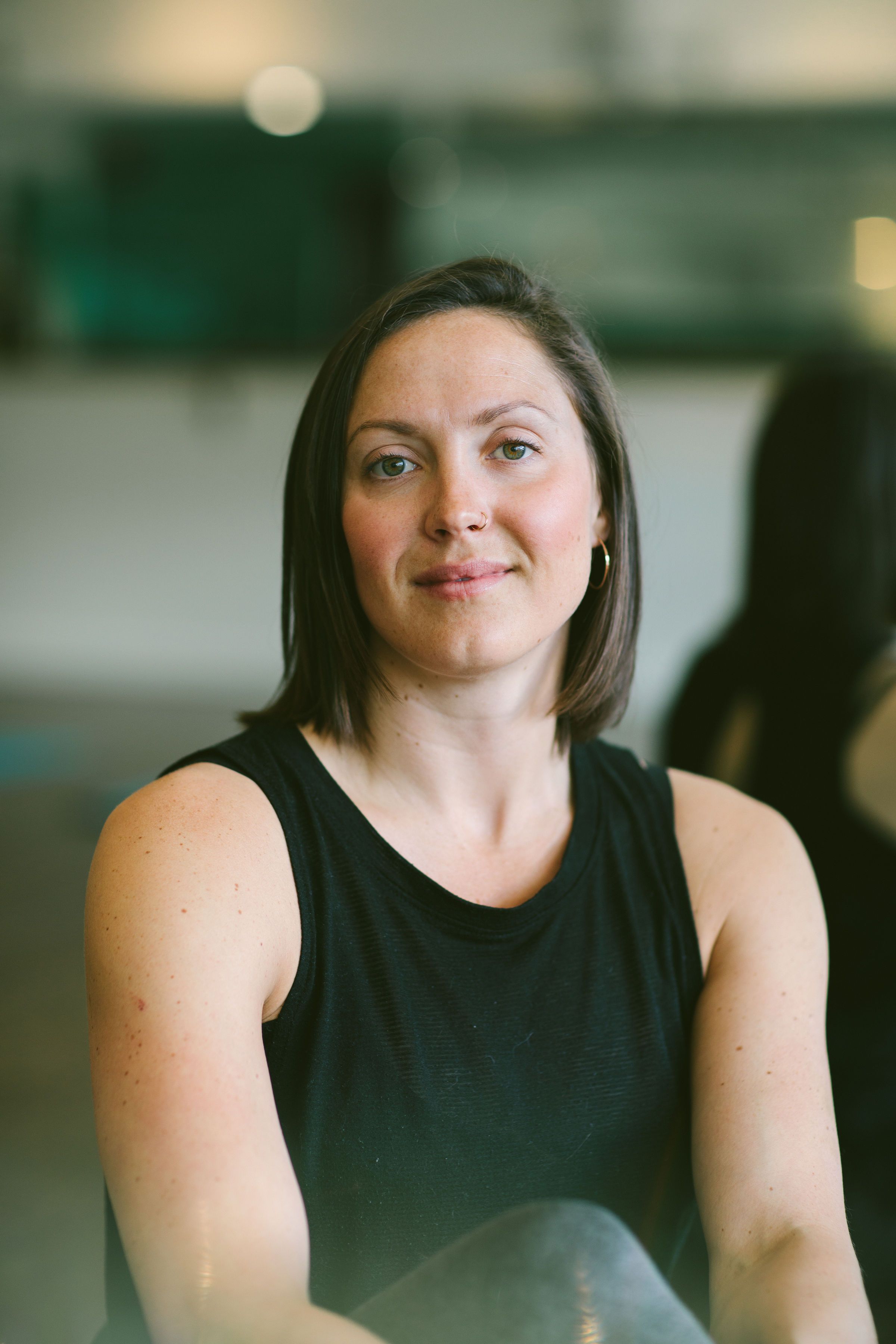 Kenley
Kenley received her 200hr RYT Certificate from Semperviva Yoga in Vancouver in 2014 and received 95hrs of Children's Yoga Teacher training in 2015. She has been a ballet teacher since 2006 and in 2010 she received her Bachelor of Arts from the University of Calgary with a specialization in Ballet and Associate Certificate from Cecchetti International Classical Ballet. Kenley's classes range in energy from calm and mindful to fun and playful. She loves to connect with her students (children, teens and adults) in a genuine and honest way, offering an ear to listen and guidance if asked. For Kenley, building an understanding in the importance of community, self-love and mindfulness is a special opportunity; she works hard to ensure that her students develop the skills to bring these practices into their daily lives. She believes the more we sweat, the closer we get to our hearts and our deepest desires. By incorporating a strong practice with moments of silence and stillness she hopes to create a space where students feel safe and comfortable to truly be in the present.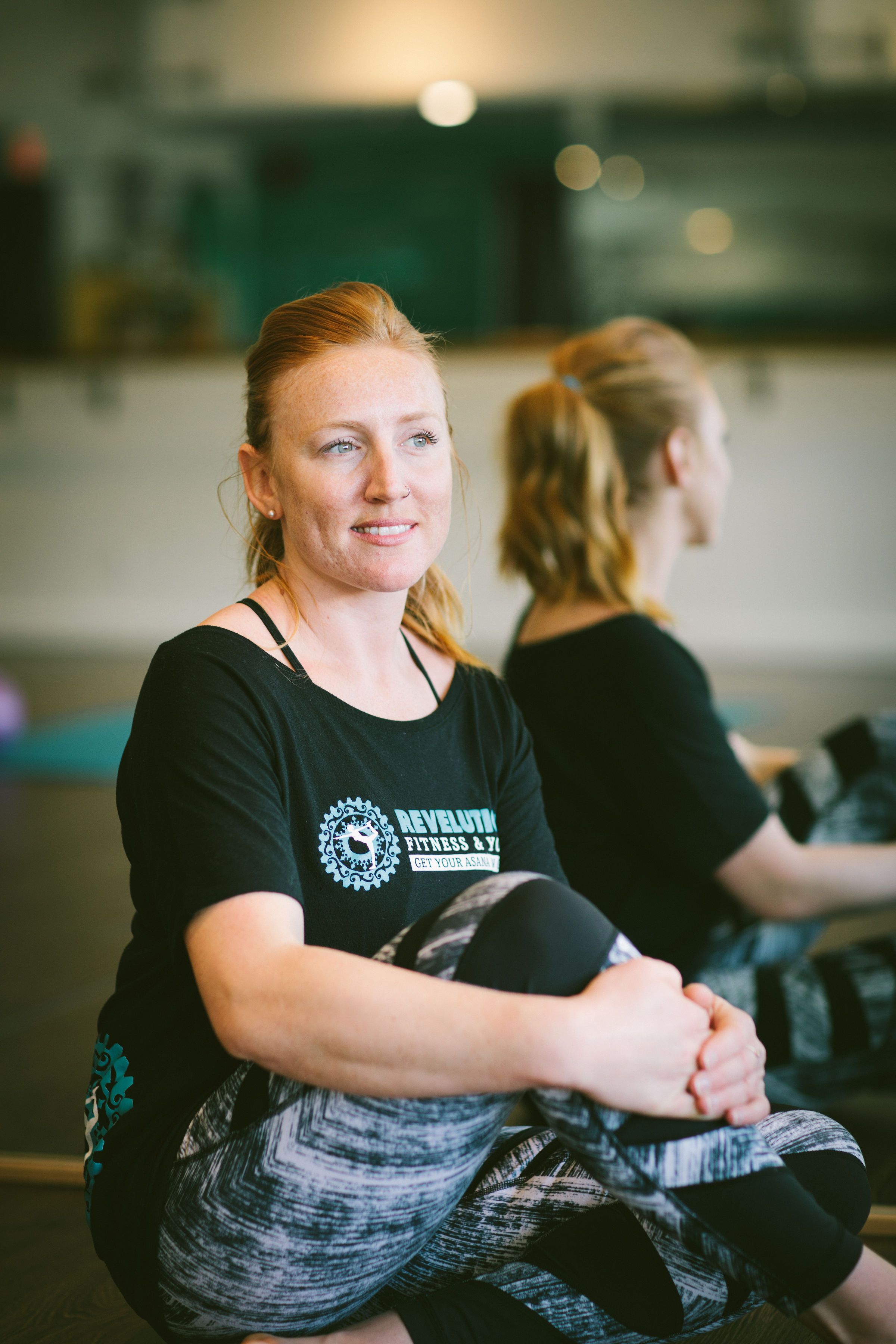 Candice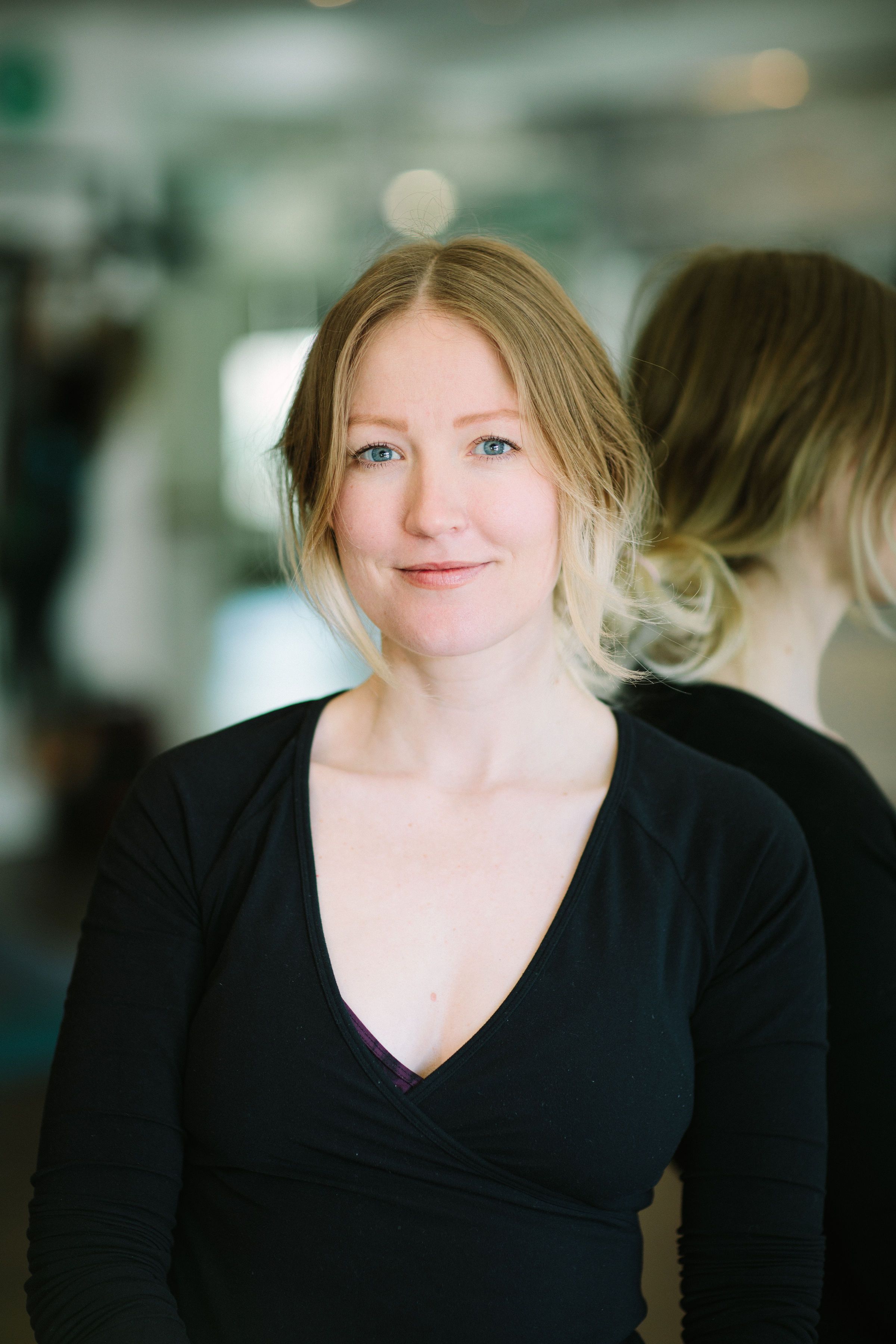 Alanna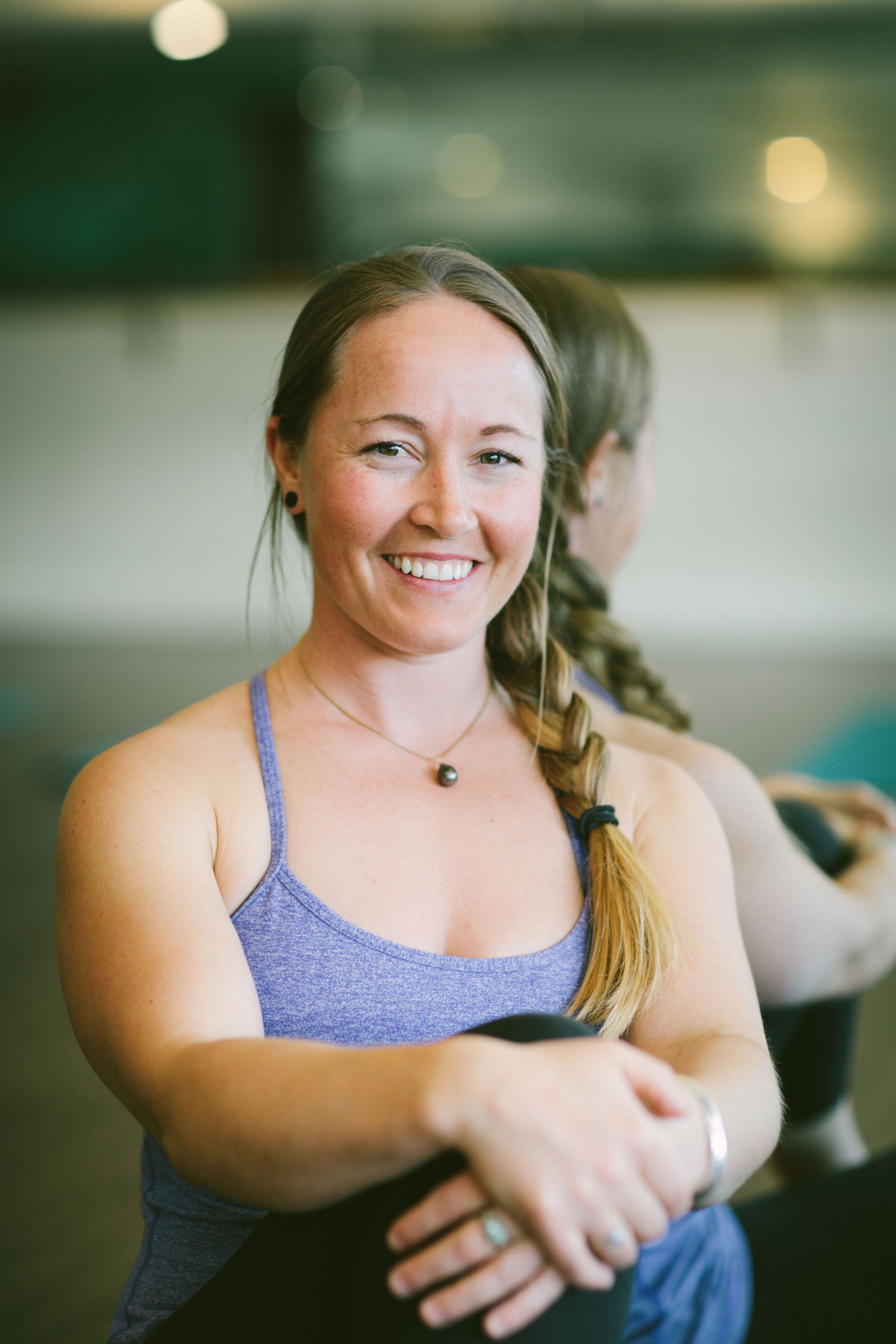 Lindsey
Lindsey Corrigan is a registered Physiotherapist, Anatomical Acupuncturist, and 200 hour trained yoga teacher. Lindsey lives a life fueled by movement in the mountains, and loves how yoga compliments the activities she loves! She feels yoga brings meaningful awareness to the body and mind which helps strengthen, protect, and maximize our full potential. Lindsey completed her teacher training with Meghan Currie E-RYT, Genieve Burley D.C., E-RYT, and Dr. Madan Bali.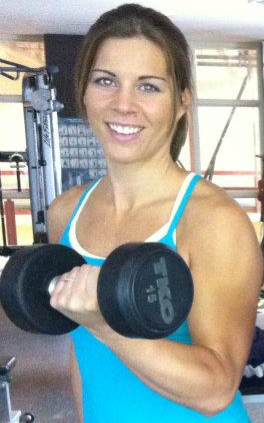 Sasha
Sasha Ruttan was certified in Alberta in 2011 as a Group Exercise Specialist, and Cycle Instructor.
She was inspired to become a group fitness instructor after experiencing an amazing improvement in her fitness, health, and wellness from participating in fitness classes. Sasha had experienced a challenging and lengthy recovery from brain surgery, and participating in fitness classes pushed her through to feeling better than ever!
She has taught a variety of classes, and strives to create a motivating environment and workouts that can be enjoyed by all fitness levels.
Rebecca
Rebecca Marchildon is a mother of three girls who is passionate about health, wellness & family! She is a Certified Integrative Nutrition Health Coach, Group Fitness Instructor, Spirit Junkie & is currently doing her Comprehensive Pilates Training through the Pilates Sports Centre.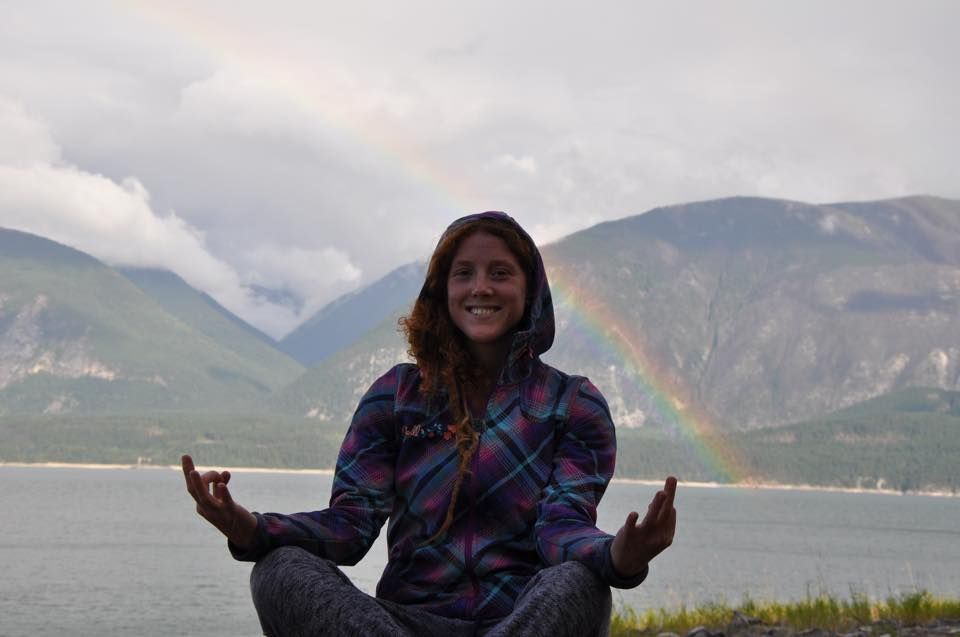 Veronika
Veronika came from the Czech Republic to explore our mountains and decided to stay! She loves doing yoga as a part of her active outdoor life, her style focuses more on how to stretch simply and in heathy way. She shows you how to make your body happy through her Back Care Yoga Workshops. Her personal experiences with scoliosis and back pain since childhood, have made her passionate about yoga's restorative properties & healthy movement for pain relief. For her, yoga is a way to balance our active lives and give a piece of peace to our always wondering minds.
In her classes, she likes to make her students feel relaxed and unwind by providing light massages or hands on yoga adjustments, usually finishing her classes by deep meditation of Yoga Nidra.
Her motto is: "Chillax and let that shit go!"