Our Vibrant & Passionate Team: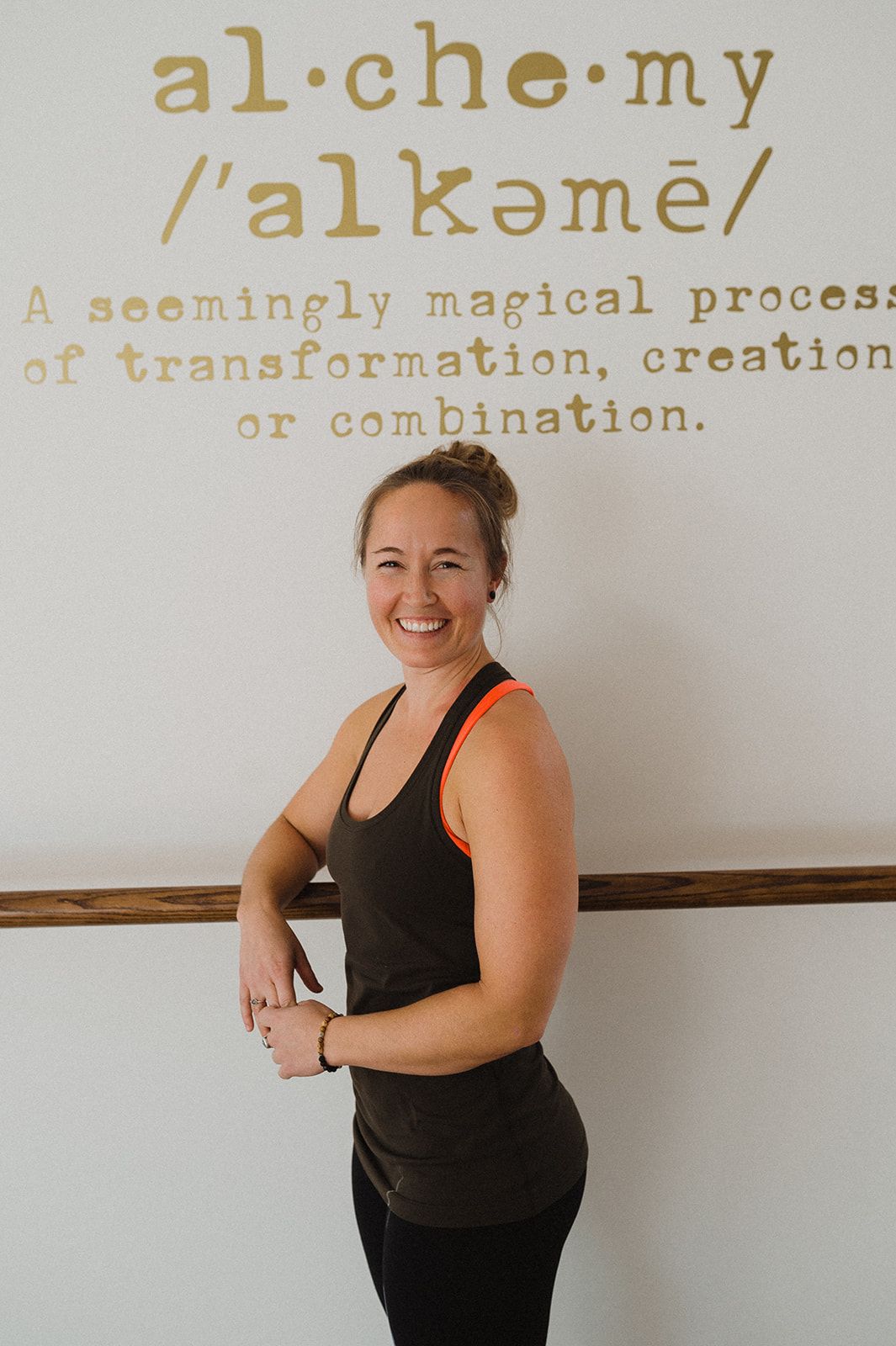 Lindsey
Physiotherapist & Yoga Instructor
Lindsey Corrigan is a registered Physiotherapist, Anatomical Acupuncturist, and 200 hour trained yoga teacher. Lindsey lives a life fueled by movement in the mountains, and loves how yoga compliments the activities she loves! She feels yoga brings meaningful awareness to the body and mind which helps strengthen, protect, and maximize our full potential. Lindsey completed her teacher training with Meghan Currie E-RYT, Genieve Burley D.C., E-RYT, and Dr. Madan Bali. You can find Lindsey at Mountainside Physiotherapy, the door right next to The Alchemy Studio!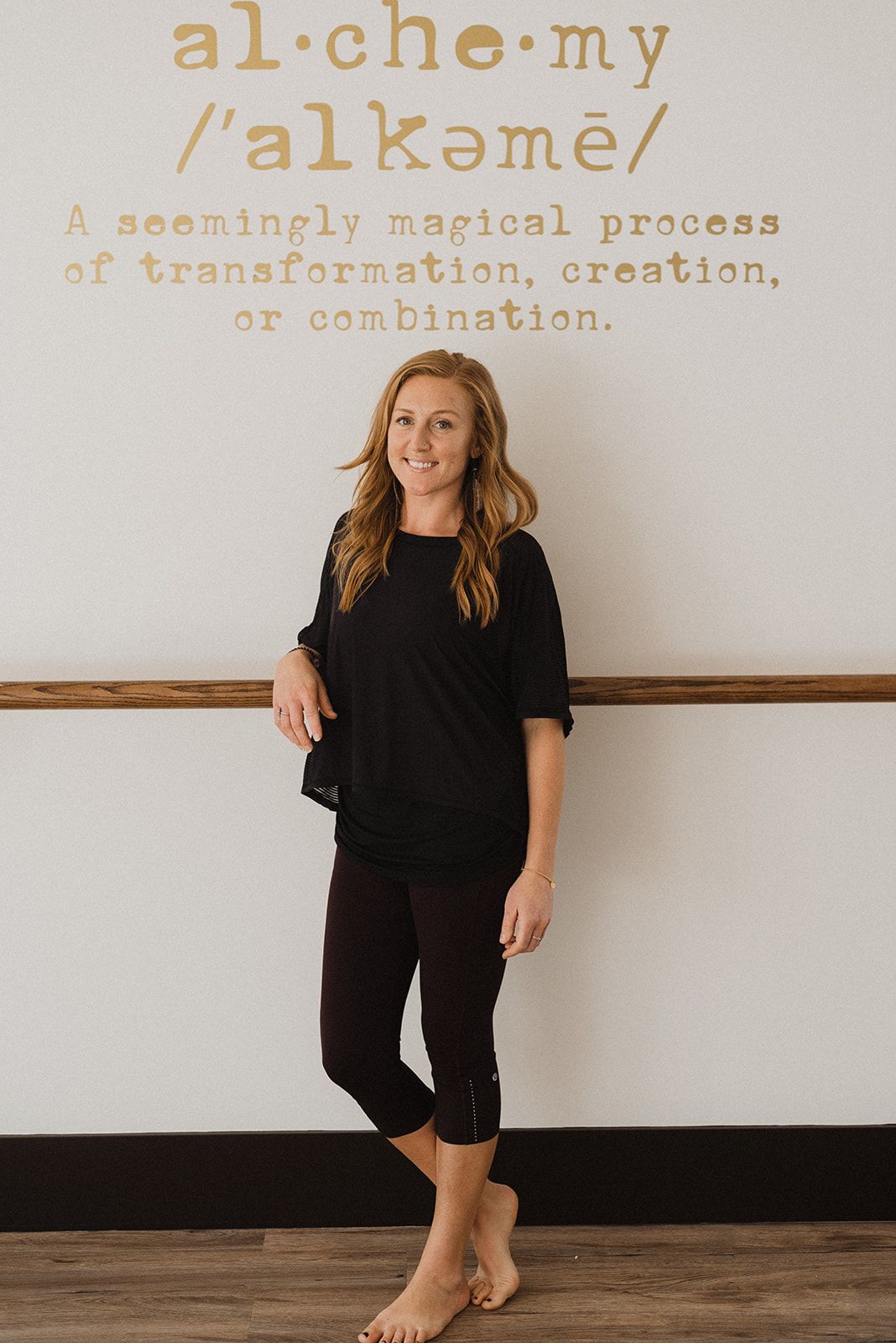 Candice
Studio Manager
After many years of traveling abroad, Candice discovered our beloved mountain town and decided to make it her home. With her Management & Business Development background and her passion for health & wellness, Candice is grateful to have found a community where work and play combine.
Candice is driven by the aspiration to see others connect, create, develop and transform.
When she is not behind the desk, you will find Candice in one of our diverse classes, or on a little road trip somewhere in the mountains.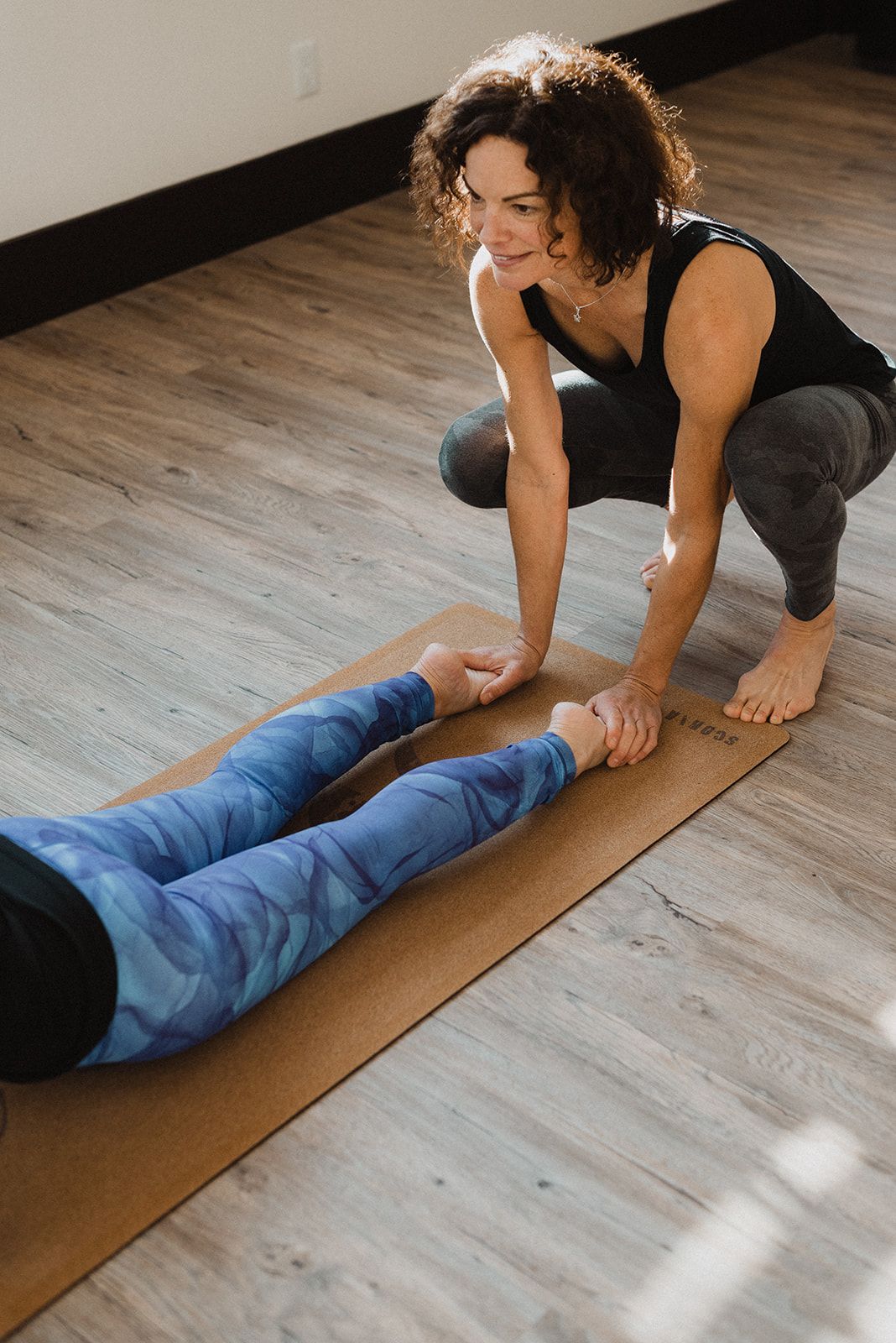 Beth
Yoga Instructor
Beth has been teaching yoga since 2008, completing her 500 hr RYT in 2015. Through the Semperviva Master Teacher training series, Beth's instruction has been greatly influenced by learning from world renowned teachers including Bernie Clark, Gloria Latham, Mark Stephens and Seane Corn, among others. Her directive, alignment-based teaching style is woven into sequences that leave students feeling inspired, balanced, and invigorated. She is most passionate about getting people on their mats so life becomes more vibrant when they step off! Beth graduated with an honors degree in Kinesiology and practices massage full time in Revelstoke, B.C.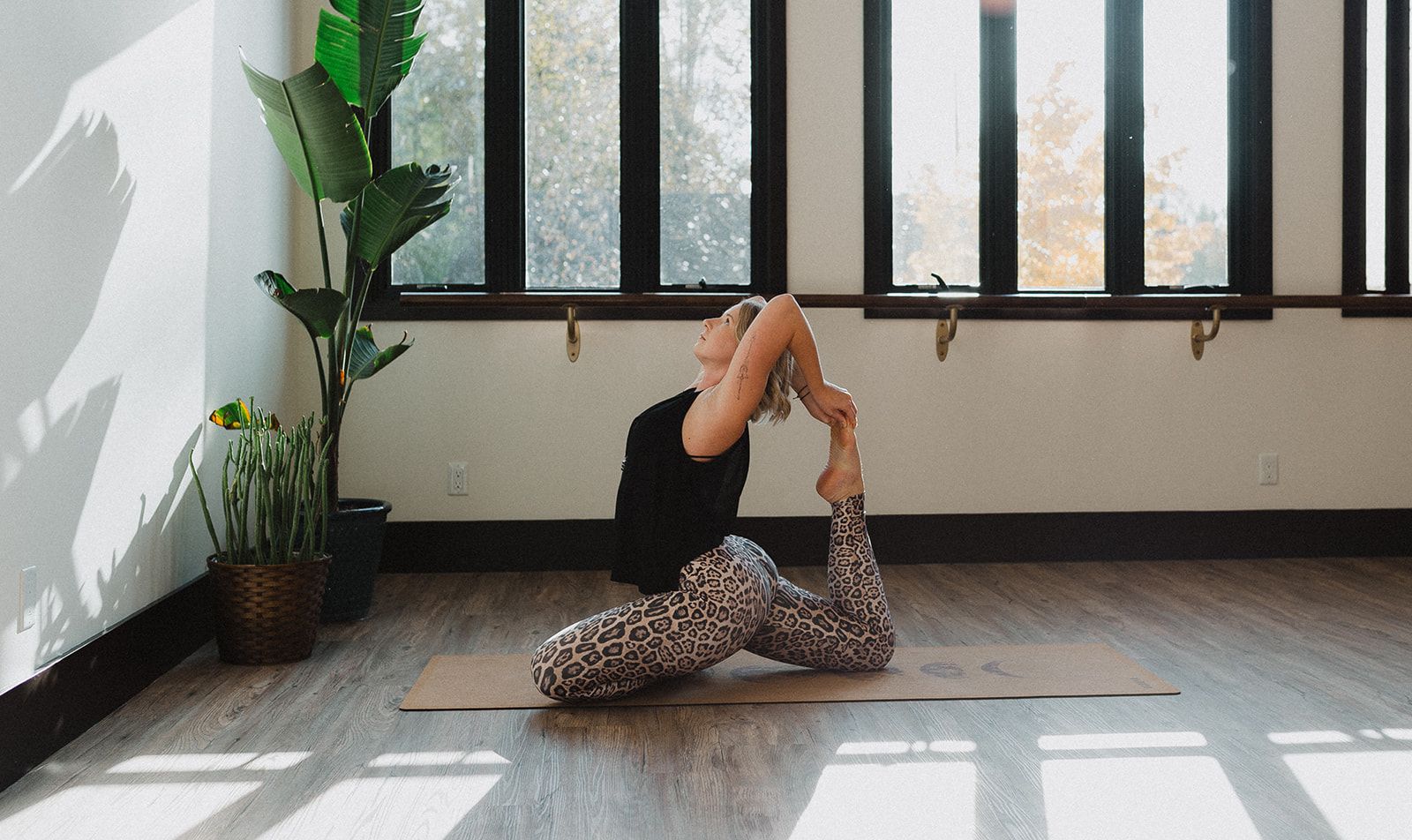 Kat
Yoga Instructor
Kat is originally from Estonia, but her gypsy soul has brought her to travel the world. She's been chasing the small mountain town life and has lived and worked in 5 different countries on 3 different continents. After 6 years of travel, she arrived in Revelstoke in March 2017 and quickly realised that this is the place she wants to call home for the rest of her life.
Kat was first introduced to yoga in 2015 when she joined a local teacher in Austria for her Ashtanga classes. Having always been an active person she was instantly hooked. But it wasn't until she joined a local yoga studio in Mt Maunganui, New Zealand in February 2016, that she realised that yoga will play a great role in her life. Yoga helped her overcome depression and that was the turning point for her to decide that she needed to share this gift with the rest of the world.
In January 2017 she completed her 200hr teacher training with Sampoorna Yoga in Goa, India. Her training was in Ashtanga and Vinyasa, a very powerful combination. You can see these influences in her classes. Kat's classes are strong and powerful, yet playful at the same time.
"The more you open your heart in the class, the more you will open it in real life." Yoga has taught Kat a lot about herself and a holistic way of life and now she's on a mission to share this with the rest of the world!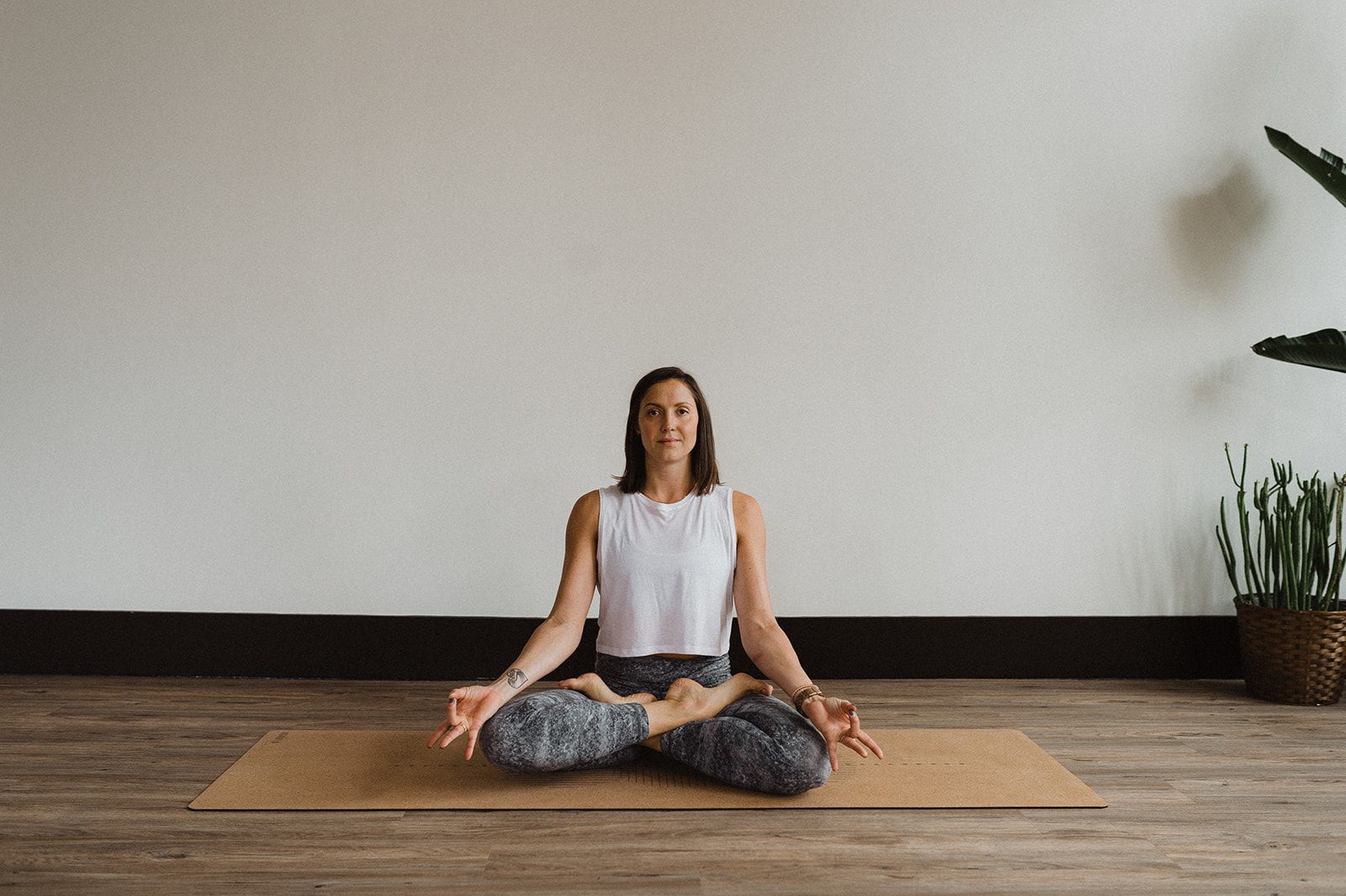 Kenley
Barre & Yoga Instructor
Kenley received her 200hr RYT Certificate from Semperviva Yoga in Vancouver in 2014 and received 95hrs of Children's Yoga Teacher training in 2015. She has been a ballet teacher since 2006 and in 2010 she received her Bachelor of Arts from the University of Calgary with a specialization in Ballet and Associate Certificate from Cecchetti International Classical Ballet. Kenley's classes range in energy from calm and mindful to fun and playful. She loves to connect with her students (children, teens and adults) in a genuine and honest way, offering an ear to listen and guidance if asked. For Kenley, building an understanding in the importance of community, self-love and mindfulness is a special opportunity; she works hard to ensure that her students develop the skills to bring these practices into their daily lives. She believes the more we sweat, the closer we get to our hearts and our deepest desires. By incorporating a strong practice with moments of silence and stillness she hopes to create a space where students feel safe and comfortable to truly be in the present.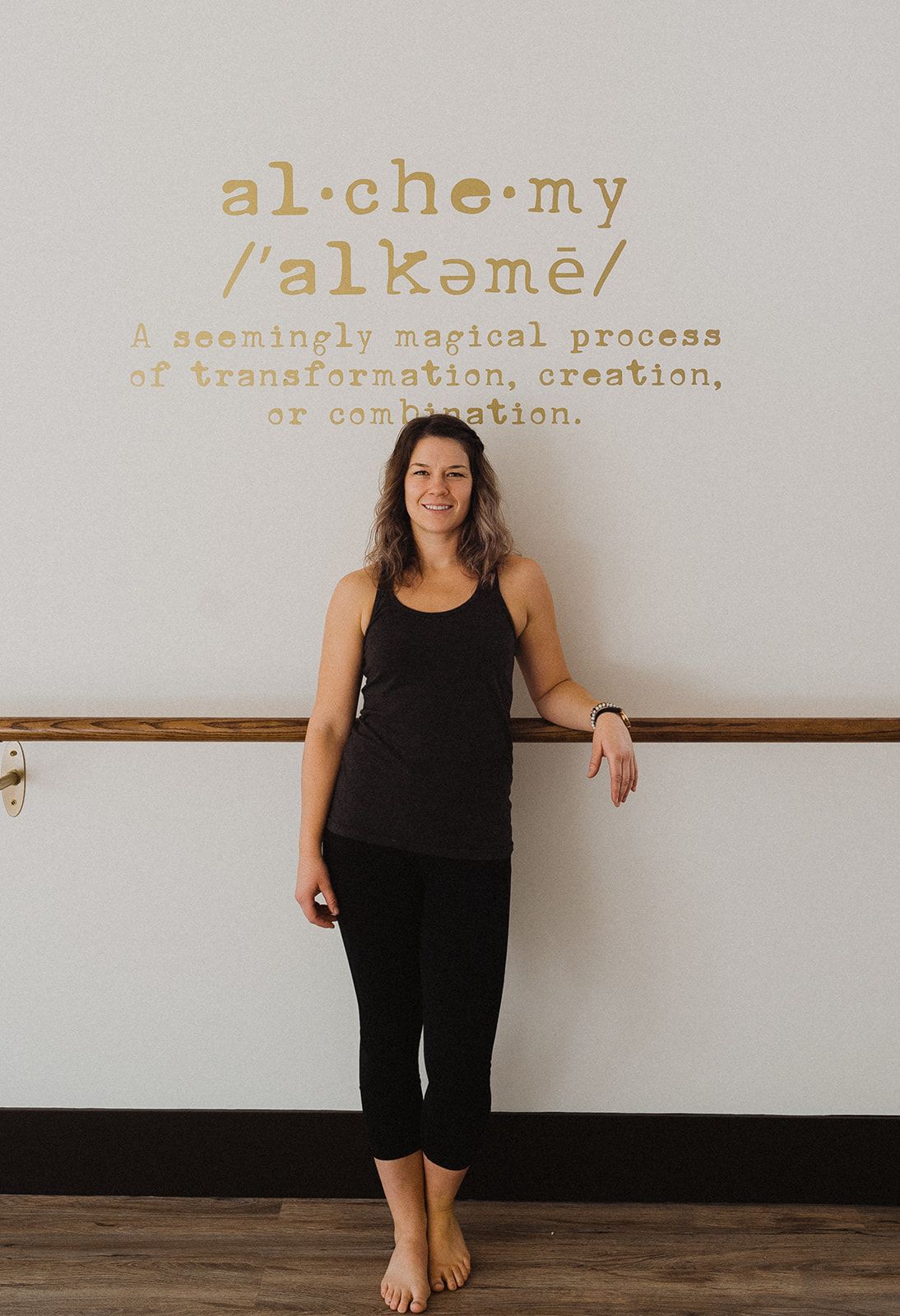 Kelly
Acrobatics & Fitness Instructor
For over seven years, Kelly has been sharing her passion and experience for health and fitness around Western Canada. Kelly's start to her career began when she fell in love with competitive sports at a young age; from those days she knew she wanted to help/ inspire others, so the choice to become a Personal/ Group Fitness Trainer was an easy one!
She continues to play any sport or extreme sport available to her. When Kelly isn't working, you might find her jumping the odd 70' cliff, playing with her dog, dirt biking, painting, or gardening. While she loves the thrill of extreme sports, Kelly takes time for calm activities and time to recharge. Besides Personal Training she is also trained in Acrobatics and Massage Therapy. These modalities help her to educate her clients to stay safe no matter the situation & to help them heal properly after they have worked their bodies.
Kelly's experience helps her bring new and unique skills to her workouts. Plus she loves keeping people on their toes with jokes and silly faces. She believes life should be full of fun and we should live to feel alive!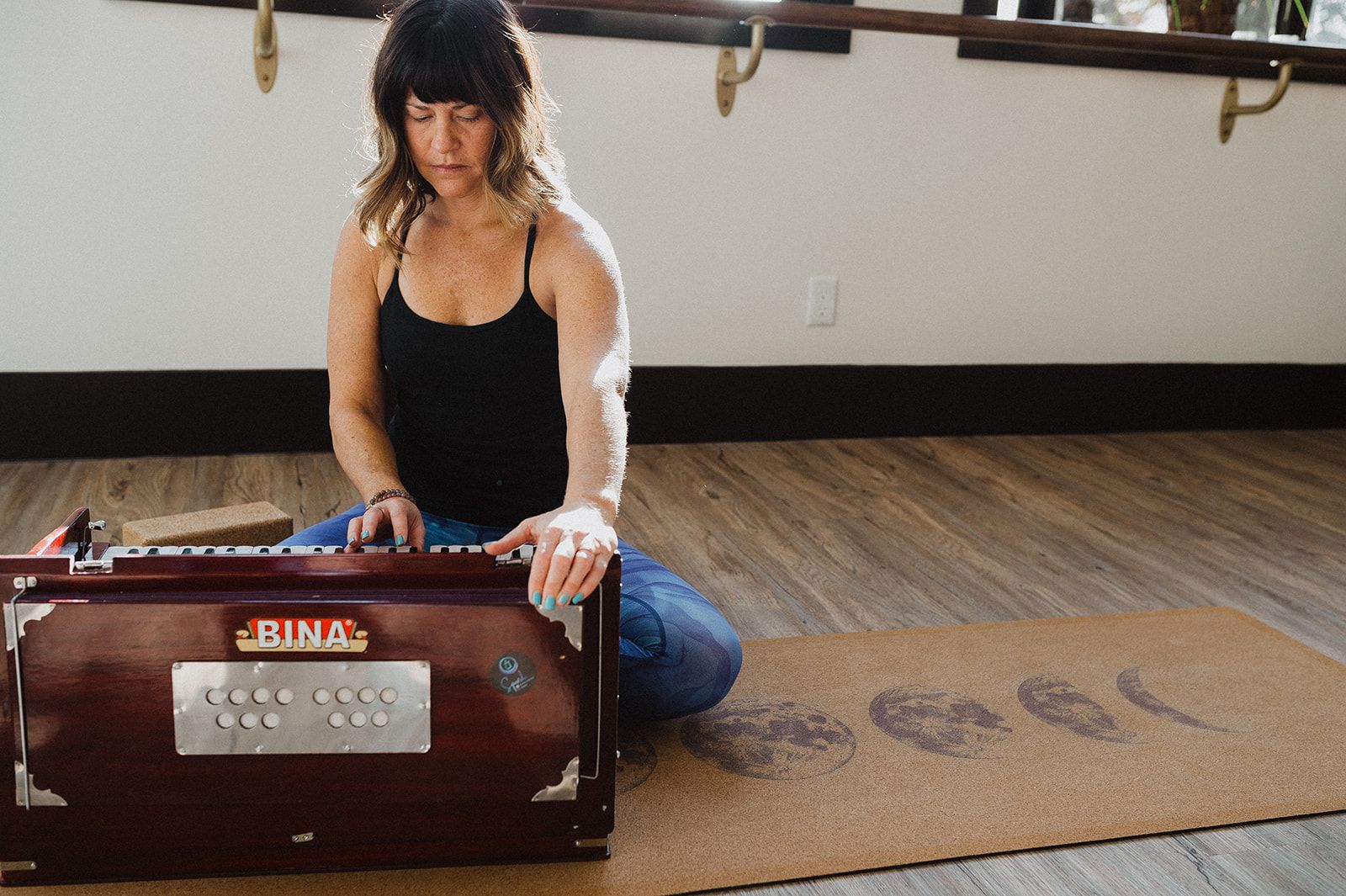 Anjali-Allie
Yoga Instructor
Anjali-Allie Bruni, E-RYT700, began practicing yoga in the late 70's and has studied, practiced and taught classical Ashtanga Yoga (eight-limbed path) Internationally to hundreds of students in teacher trainings, workshops, classes and events. Anjali's instruction is inspired by the authentic and traditional yoga teachings of Hatha yoga and weaves devotional intention, healthy alignment principles, Āyurveda and subtle body awareness into pranayama, meditation and asana. Anjali embraces the theory of "teaching to learn" and continues to study and deepen her understanding of yoga theory and philosophy with emphasis on the Yoga Sutras, Bhagavad Gita, Sanskrit and Sacred Sound.
FB: Spanda
Instagram: Spanda_collective
Website: Spandacollective.org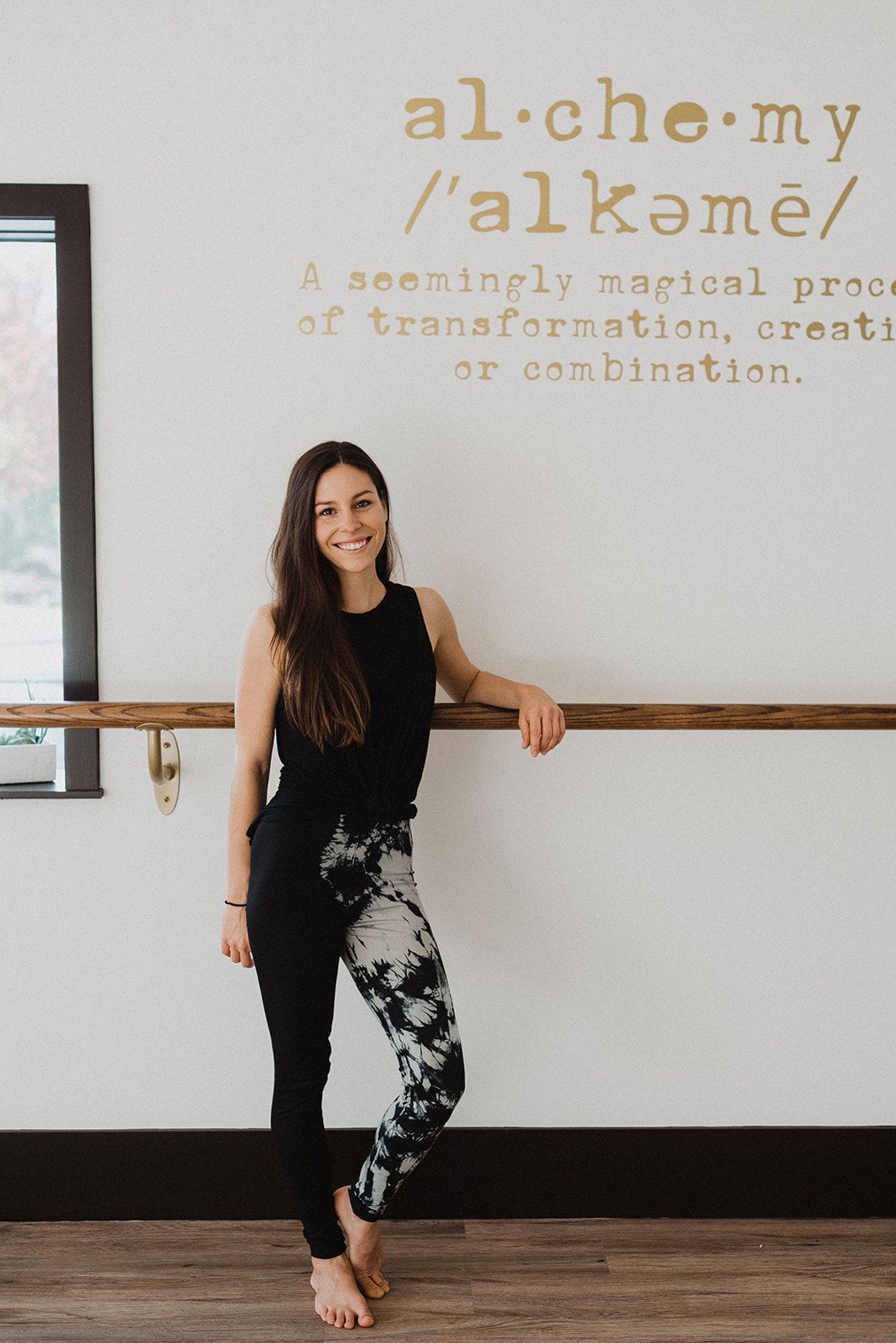 Lauren
Yoga Instructor
Hailing from the sunny Arizona desert, Lauren was fortunate to experience her first yoga class at the age of 15 and has been a dedicated yogi ever since. What began as purely a love for the physical practice evolved over the years to encompass a deep admiration for yoga as a way of life - both on and off the mat. In 2015, Lauren completed her Yoga Teacher Training in Bali, Indonesia and shortly after became certified as a Registered Holistic Nutritionist through the Canadian School of Natural Nutrition. She thrives on combining her passion for yoga, mindfulness and intuitive eating to serve her students and empower them throughout their journey.
​
Lauren draws from her experience in several styles of yoga to create well rounded, playful and intelligently sequenced classes. She offers space to explore the body-breath connection with mindful instruction and focused alignment cues. Lauren continues to inspire her teaching through attending workshops with master teachers and spending time exploring the natural playground of beautiful British Columbia.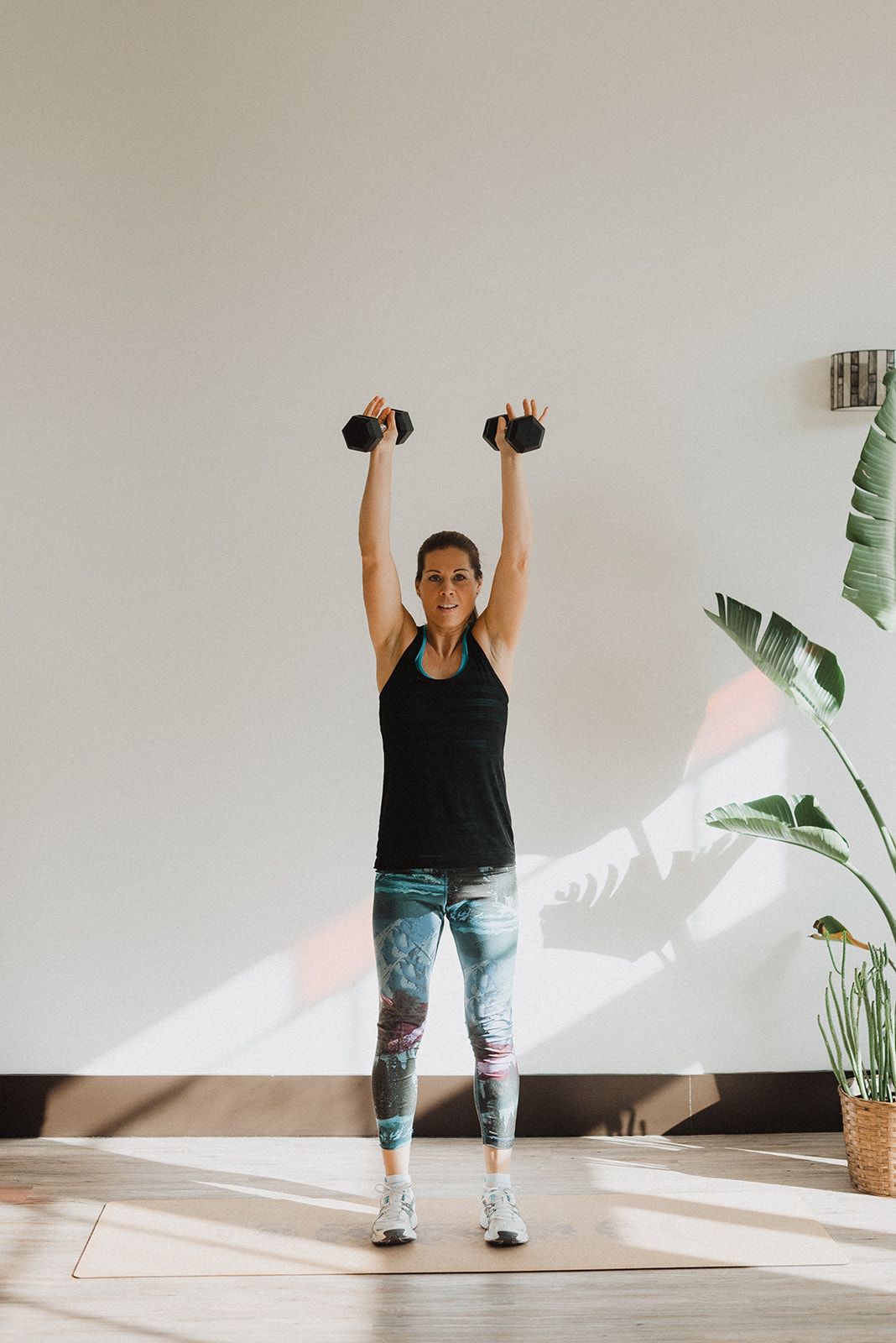 Sasha
Fitness Instructor
Sasha Ruttan was certified in Alberta in 2011 as a Group Exercise Specialist, and Cycle Instructor.
She was inspired to become a group fitness instructor after experiencing an amazing improvement in her fitness, health, and wellness from participating in fitness classes. Sasha had experienced a challenging and lengthy recovery from brain surgery, and participating in fitness classes pushed her through to feeling better than ever!
She has taught a variety of classes, and strives to create a motivating environment and workouts that can be enjoyed by all fitness levels.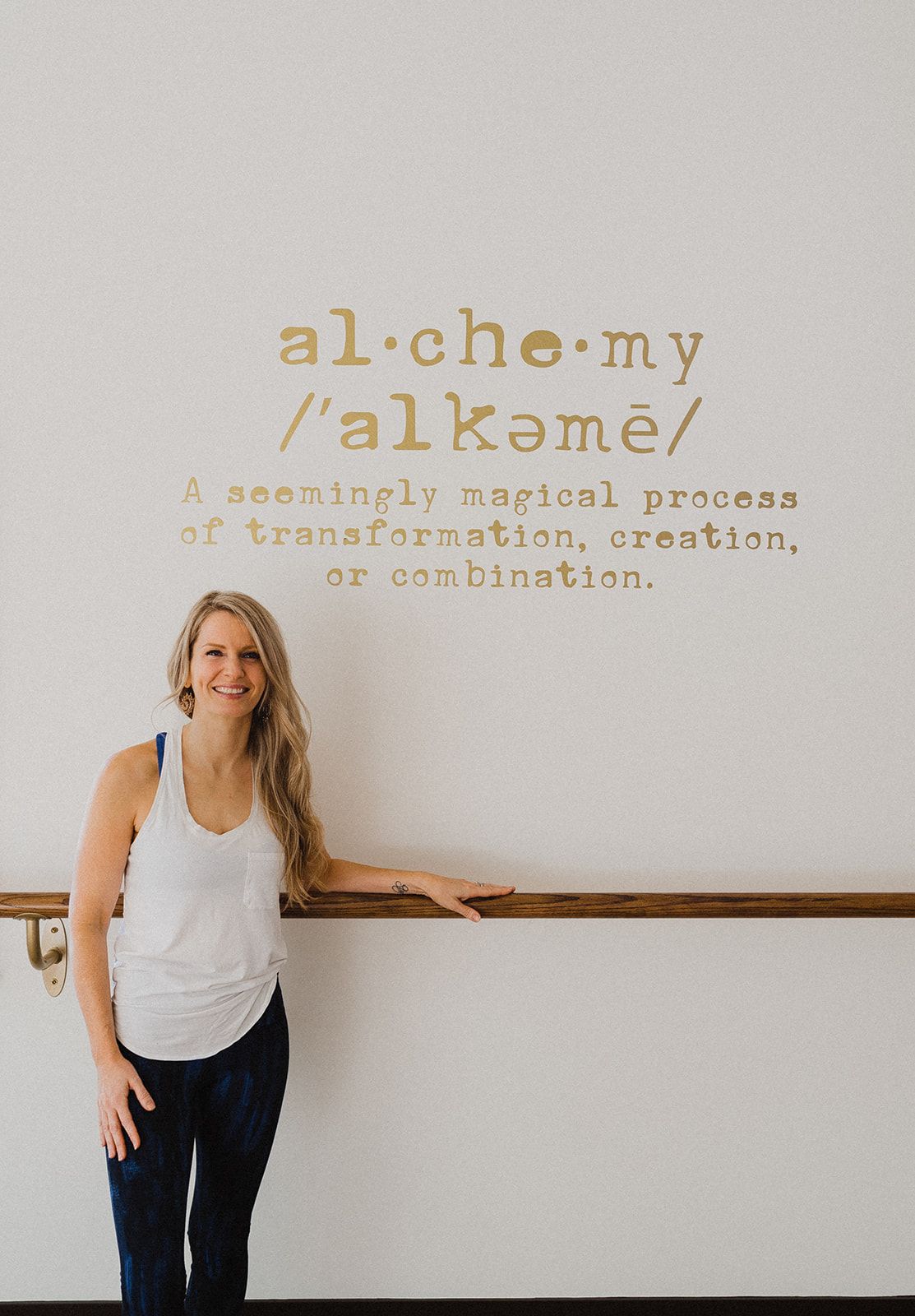 Rebecca
Owner & Pilates Instructor
Rebecca is first and foremost, a mother to three wild and awesome little girls! She is also passionate about everything health, wellness & family! She is a Certified Integrative Nutrition Health Coach, Group Fitness Instructor, Spirit Junkie & is currently finishing her Comprehensive Pilates Training with the Pilates Sports Centre. Inspired by her travels abroad, Rebecca dreamt of opening her own movement studio right here in Revelstoke, where she could combine all of her favourite things from the places she has lived or visited.
After months of renovating a 136 year old building, Rebecca opened The Alchemy Studio on August 31st, 2019, her 6th sobriety birthday! She has so much gratitude for her incredible team and supportive husband & family.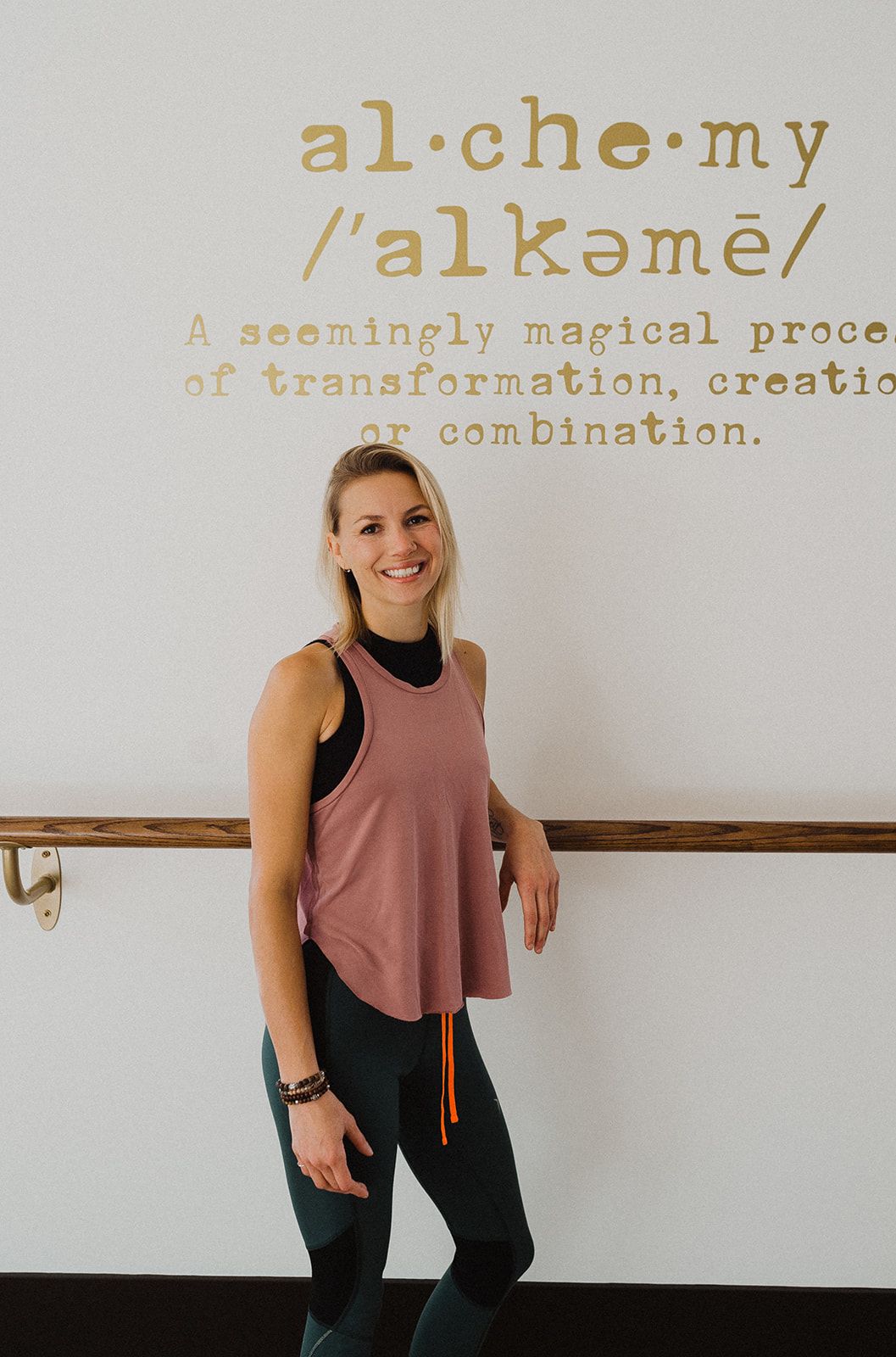 Stephany Trinker
RMT & Yoga
Stephany is a life-long outdoor enthusiast who grew up hiking, climbing, skiing, and snowboarding in British Columbia. Steph's deep roots in the wilderness gives her a grounded and present nature, which can be felt in the intuitiveness and strength of her treatments. Through clear communication and addressing client concerns on multiple anatomic levels, Steph's treatments are educating and effective. Her passion is working therapeutically with patients to enhance performance, decrease recovery time, promote balanced bodies, prevent injury and decrease pain.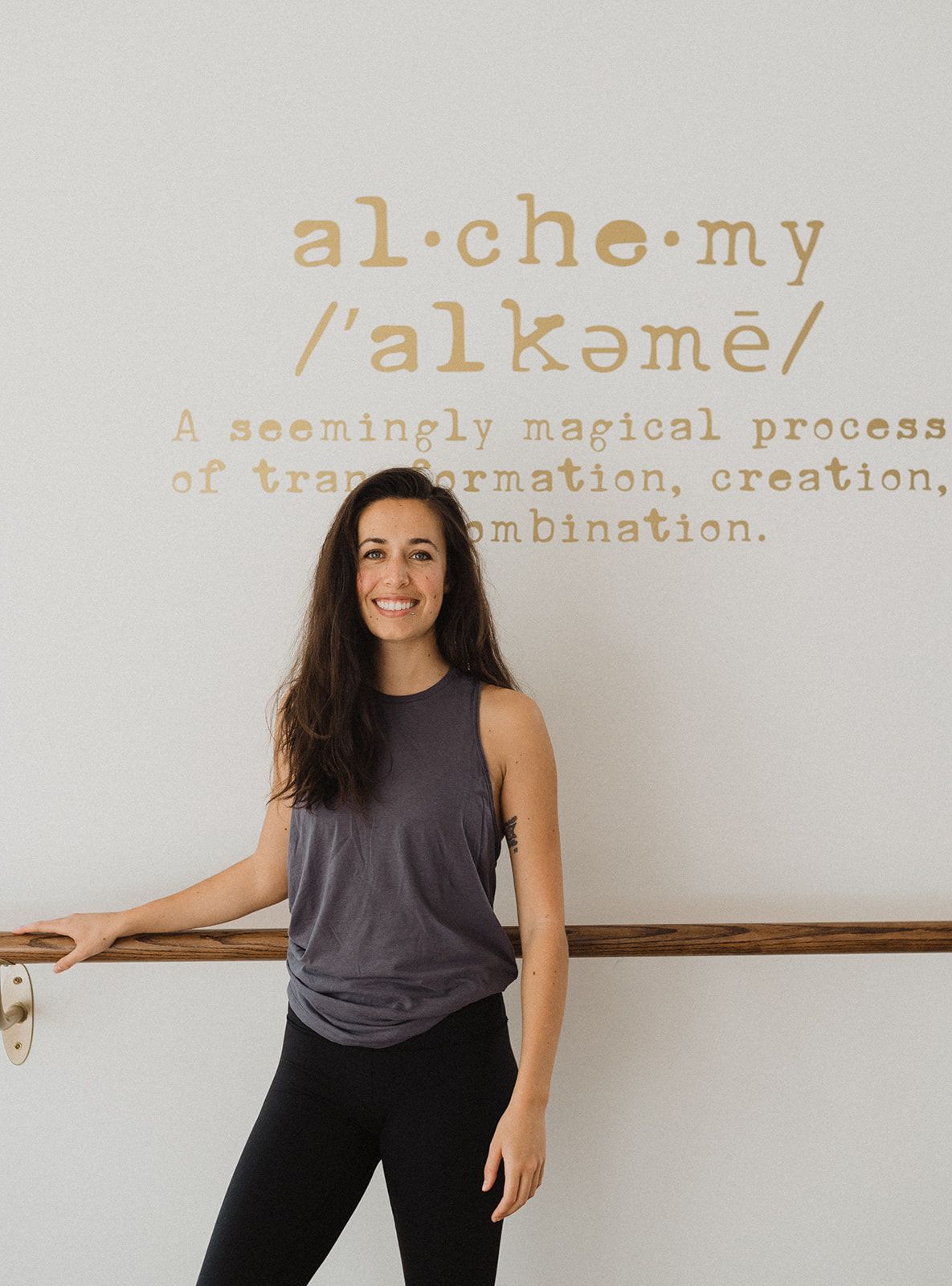 Jamie Kidd
RMT, Pilates & Yoga Instructor
Jamie's journey to becoming an RMT began with yoga and using movement to heal herself. Deeply intrigued by the human anatomy, she pursued multiple yoga teacher training's and is also a trained pilates instructor. Jamie believes so deeply in guiding others to health through movement that she now facilitates 200hr YTT's with Yoga Science and is very excited to offer Exercise Therapy in addition to Massage at Alchemy.
In Jamie's treatments it is her goal to approach the condition holistically, assessing the body as a whole to provide individuals with intentional and accurate treatment. She believes in beginning with the chain of imbalance that contributed to the injury and retraining muscular patterns to heal and increase performance. Jamie employs therapeutic assessment of motion looking for dysfunction and imbalance, then releases restricted muscles and reawakens opposing and weakened ones to create balanced movement patterns. During this process Jamie gives cues and tools to keep things on track in home life, ensuring a lasting result.
Health and wellness is the axis around which Jamie chooses to revolve her life. She believes there to be no better gift than to support someone through their own personal journey and experience of it.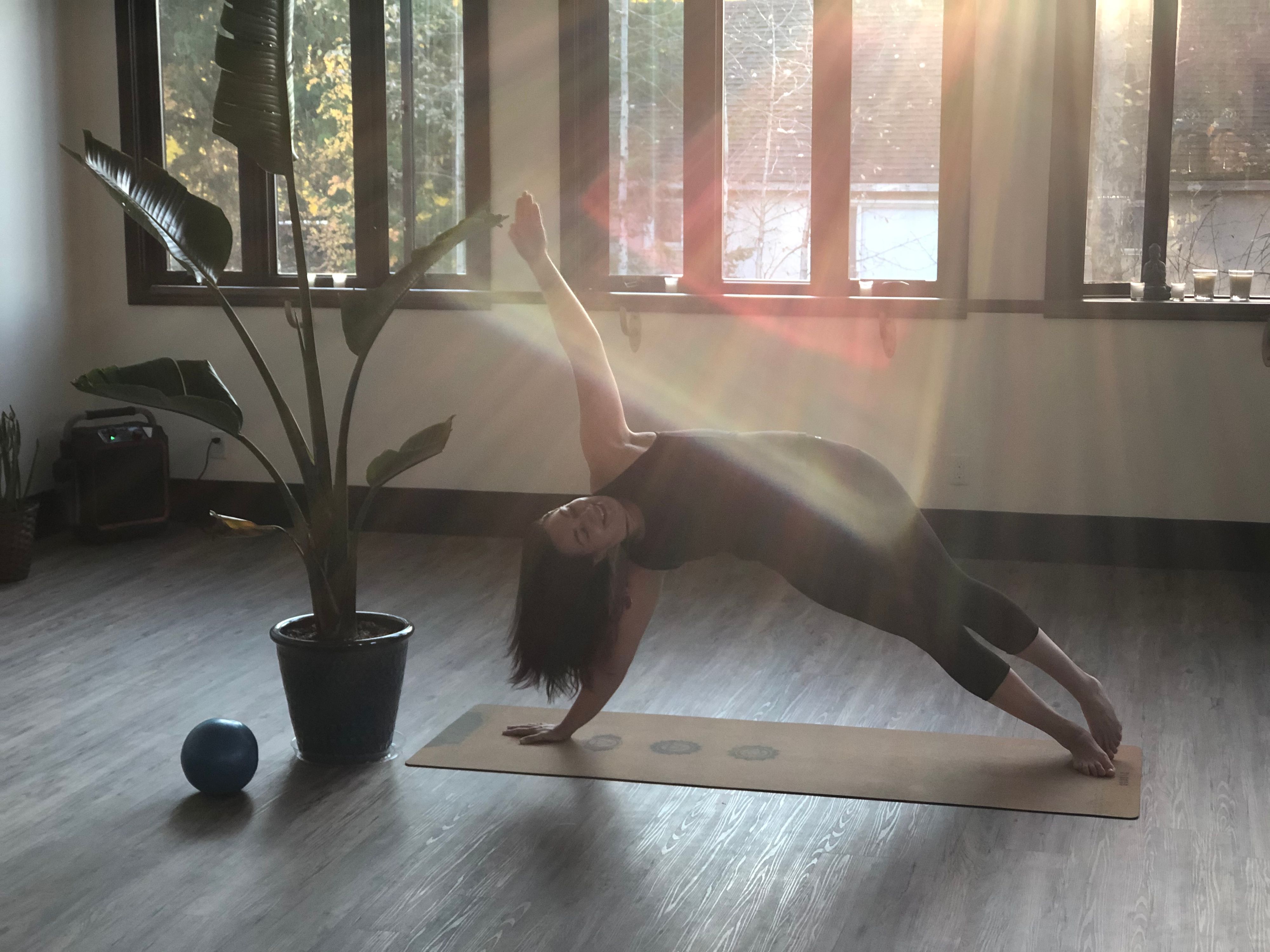 Jamie Marshall
Pilates Instructor
Jamie is a Combined Lab & X-ray Technician. Jamie got her pilates instructor certification from the Physical Mind Institute and has been teaching for 4 years. Jamie enjoys spending time in the mountains and loves that the principles and foundations of pilates helps to strengthen and compliment her active lifestyle.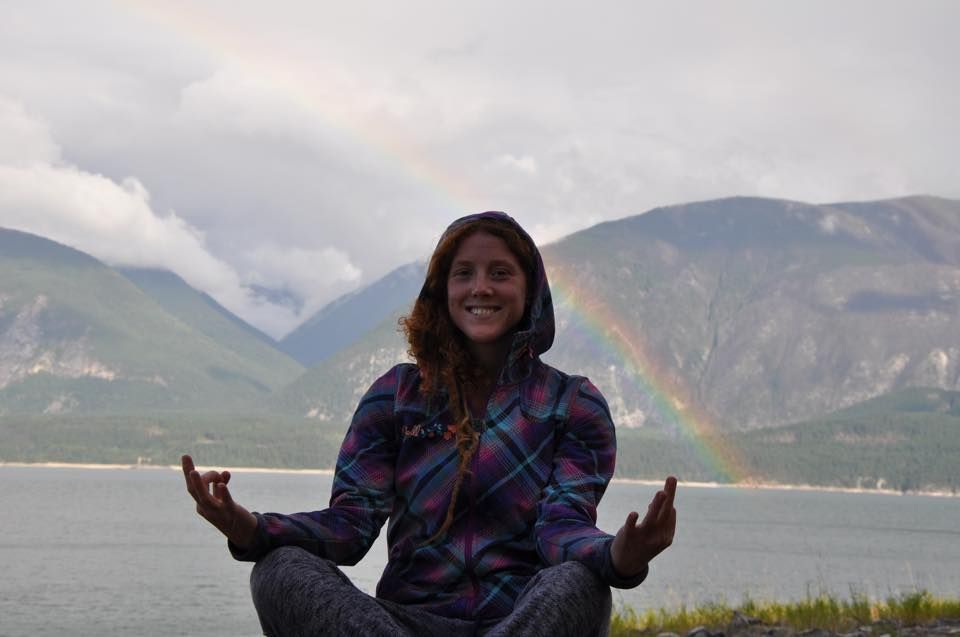 Veronika
Yoga Instructor
Veronika came from the Czech Republic to explore our mountains and decided to stay! She loves doing yoga as a part of her active outdoor life, her style focuses more on how to stretch simply and in heathy way. She shows you how to make your body happy through her Back Care Yoga Workshops. Her personal experiences with scoliosis and back pain since childhood, have made her passionate about yoga's restorative properties & healthy movement for pain relief. For her, yoga is a way to balance our active lives and give a piece of peace to our always wondering minds.
In her classes, she likes to make her students feel relaxed and unwind by providing light massages or hands on yoga adjustments, usually finishing her classes by deep meditation of Yoga Nidra.
Her motto is: "Chillax and let that shit go!"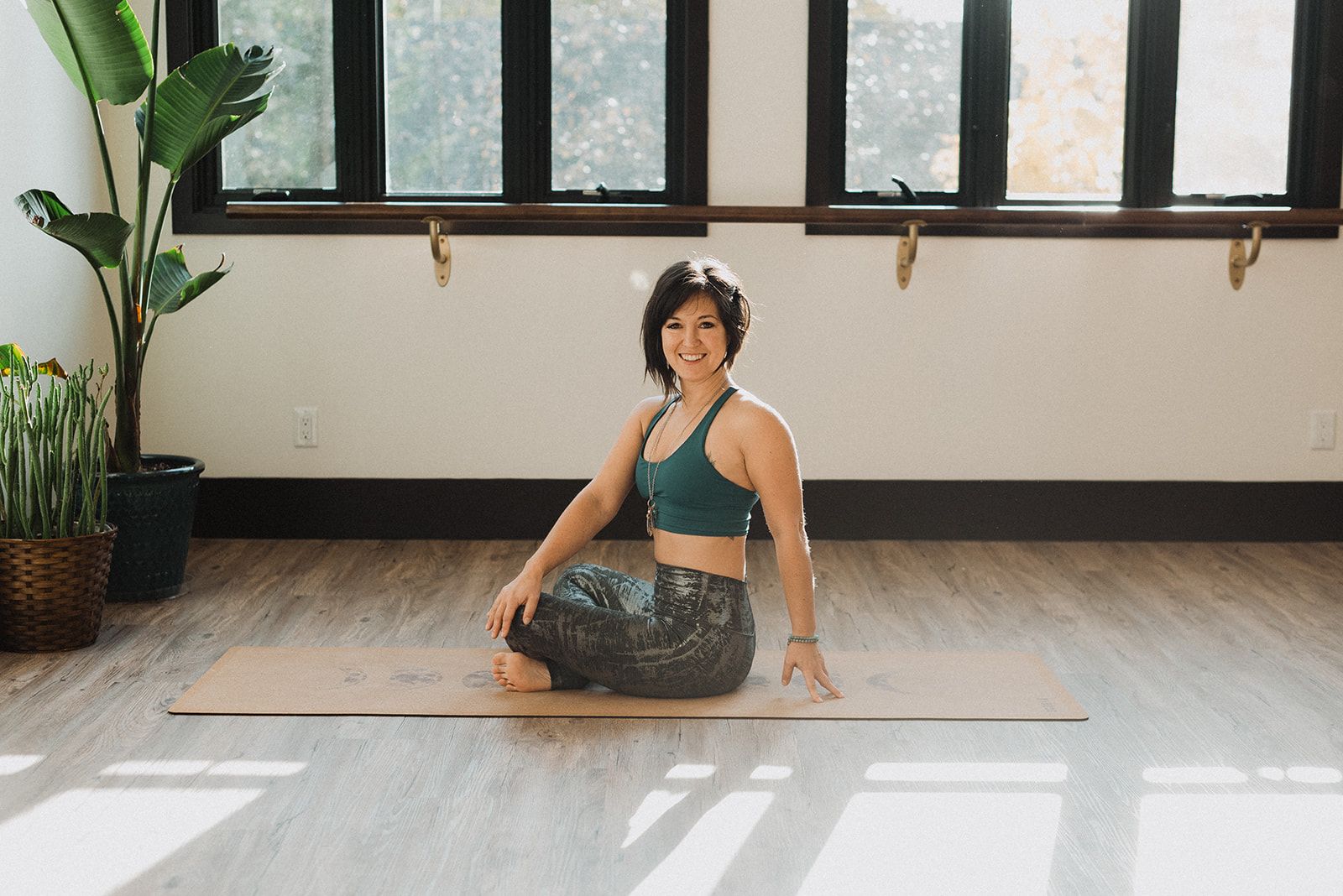 Tawnya
Yoga Instructor
Tawnya studied dance for 20+ years before discovering a passion for life in the mountains. With a degree in biology, education and dance, she found teaching yoga to be complementary to the things she loves. She completed her 200 hr RYT from YYoga in 2014. She has taken several opportunities to teach yoga and climb throughout South America. Her classes focus on the foundation of a physical practice with attention to alignment, breath and strength building.