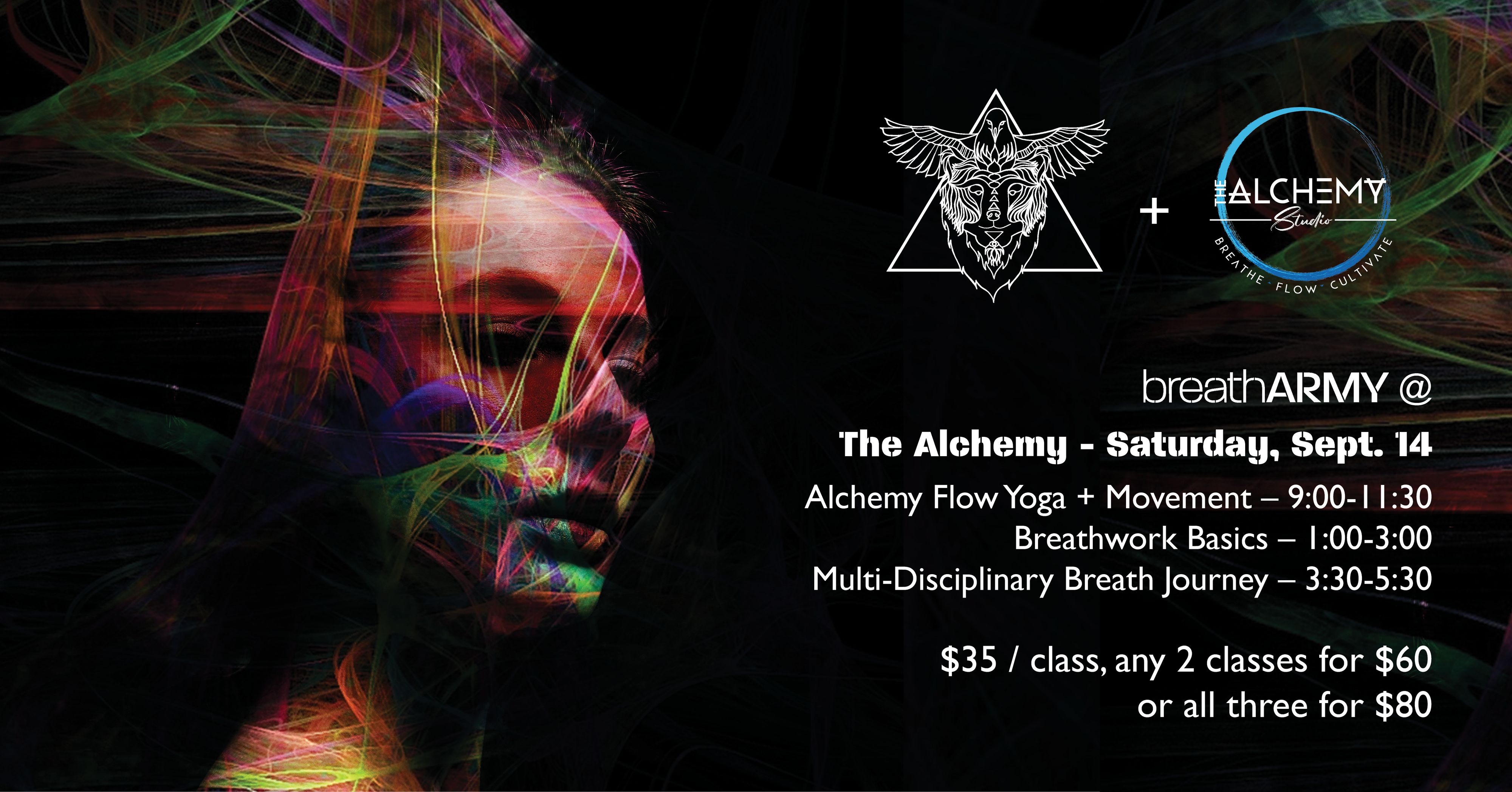 BREATHARMY
September 14, 2019
Alchemy Flow Yoga + Movement ~ 9-11:30am
Explore silky smooth transitions, mobility flow, animal locomotion and more in this dynamic and challenging workshop.
Shift your movement from linear to 3D and watch the transformation in your life off the mat, as you embrace new movement patterns and rewire your brain to perceive, respond and move in non-linear ways.
Breathwork Basics ~ 1-3pm
Learn powerful breathing techniques to optimize health, performance and well being. This workshop will cover many different breathing techniques and will leave you with both a scientific understanding of the methods and practical tools to implement them into your day to day life!
Multi-Disciplinary Breath Journey ~ 3:30-5:30
Harness the power of your breath and explore your inner terrain to make lasting positive changes in your life. In this workshop we will use a variety of breathing techniques to dive deep within to uncover and repair self sabotaging patterns, reprogram limiting beliefs, discard patterns of behaviour that no longer serve you while energizing and detoxifying your system. Move into your optimal state of being and live your best life!